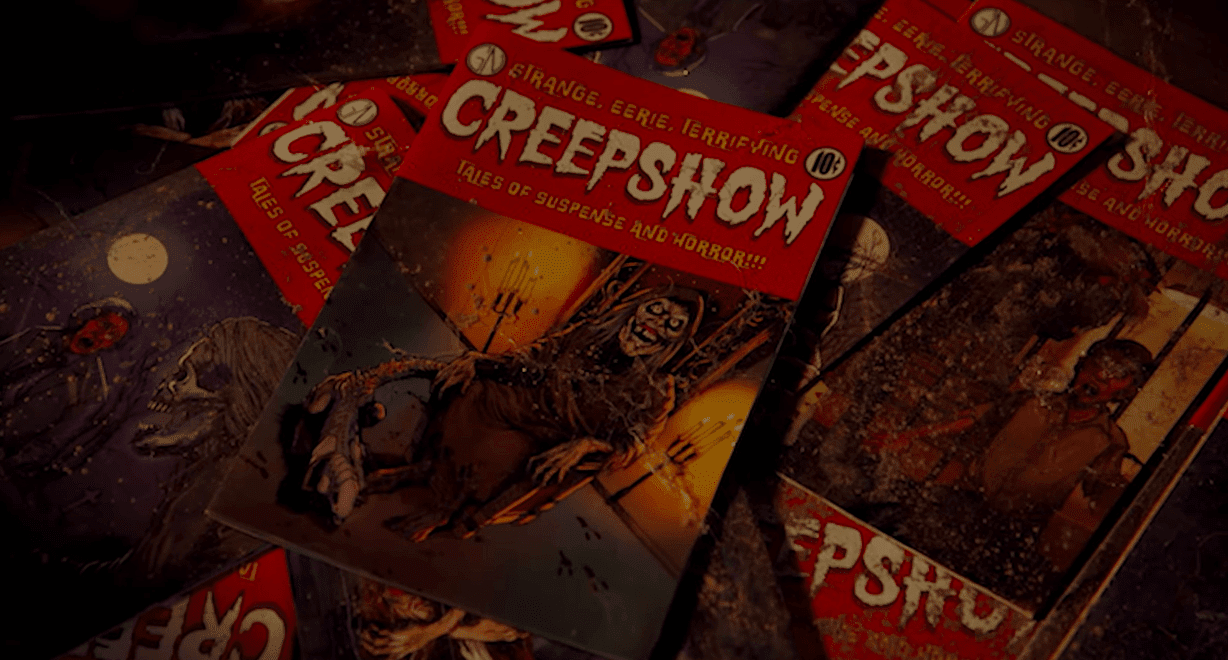 Written by Josh B. Taylor
San Diego Comic Con is in full swing this week, and with that we've been getting quite a bit of trailer drops. Yesterday fans saw the final trailer for IT Chapter Two, a red band trailer for Jay and Silent Bob Reboot, and yes, a trailer for the movie adaptation of the broadway musical CATS.
Today, Shudder released their first trailer for their Creepshow series, and it looks haunting!
Based on the 1982 George A. Romero/Stephen King Horror anthology film, Shudder's Creepshow brings tales from horror comics with the creep as their horror host (like the EC Horror comics' Tales from the Crypt). The trailer features familiar horror icons in this trailer: Adrienne Barbeau, David Arquette, Tobin Bell, Jeffery Combs, and Bruce Davison in some hair-raising moments that are sure to make your skin crawl. 
Speaking of familiar faces, the shows executive producer is none other than The Walking Dead's effects guru, Greg Nicotero. He's also got some Creepshow originals attached to direct an episode or two this season such as John Harrison (Director of Tales From the Darkside: The Movie), Tom Savini (special effects artist from the original Creepshow), and even Nicotero himself is directing an episode. Stephen King has written an episode for this series as well, so this really feels like a great reunion for those that worked on the film back in 1982, & are all back for more mayhem this September 26th.
I know where I'll be that day, watching this with excitement like this past July 4th with Stranger Things Season 3. It's going to be the most fun I'll have, being scared.
Creepshow premieres on Shudder on September 26.