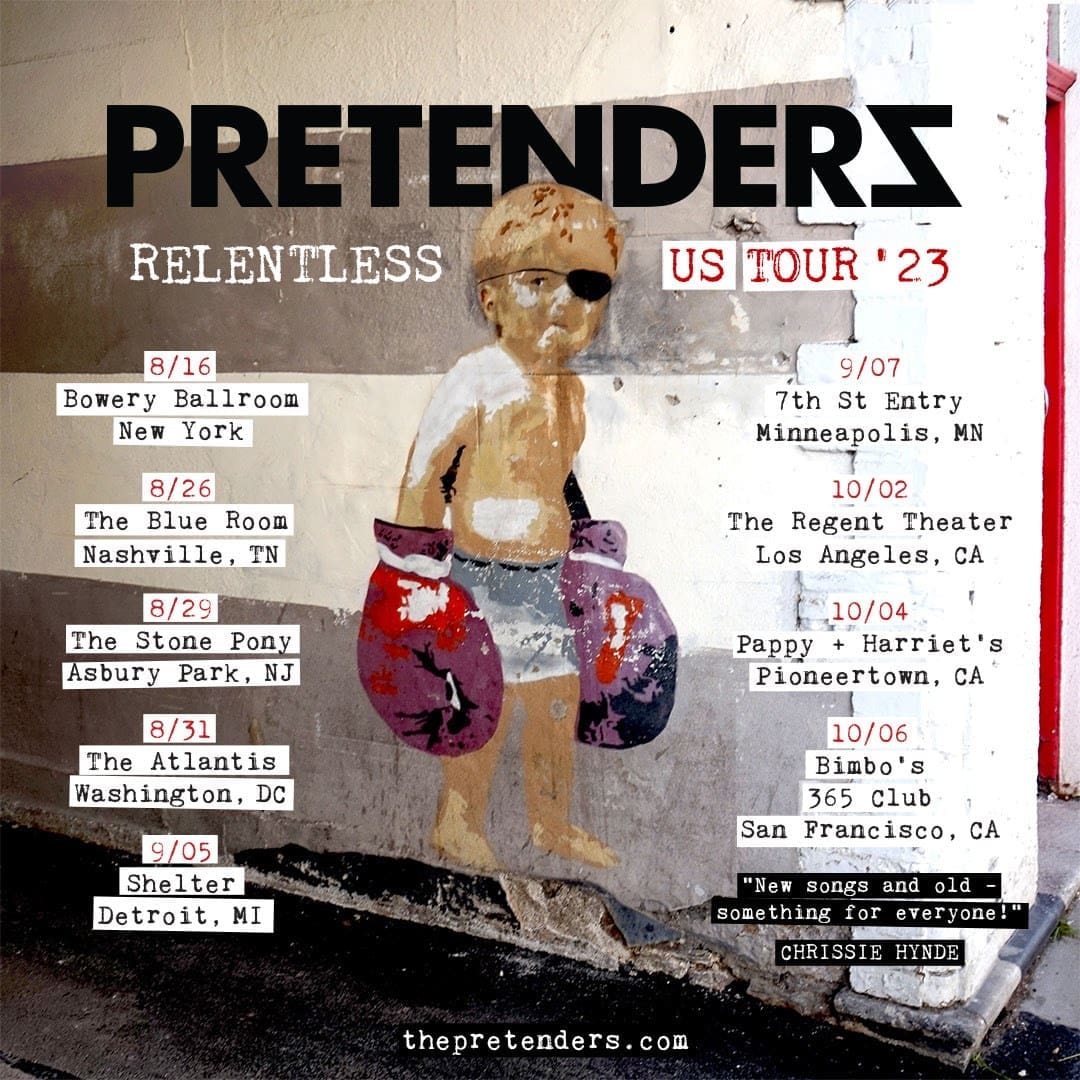 ---
Pop Break Live: The Pretenders 'Relentless Tour 2023' at The Stone Pony in Asbury Park, New Jersey on August 29, 2023
---
The Pretenders have never been a conventional band, and that's why we adore them. Over Labor Day Weekend, Chrissy Hynde and the band hit the indoor stage of The Stone Pony to perform an intimate yet epic night of classics and new cuts from their September 2023 release Relentless (Rhino Records).
The Pretenders are no strangers to The Stone Pony as they have rocked the multi-thousand capacity Stone Pony Summer Stage, but this time they decided to the more intimate confines of the stage that Springsteen made famous. This intimate performance is something the band did in the summer and will continue in October in California.
From the press release on the album: Produced by multiple Grammy Award-nominee David Wrench (Courtney Barnett, David Byrne) at the famed Battery Studios in Willesden, Northwest London, Relentless marks the second consecutive full-length songwriting collaboration by founder Chrissie Hynde and Pretenders guitarist James Walbourne following 2020's acclaimed Hate For Sale. The album – which marks the band's return to Warner Music Group after more than two decades having first been signed to Sire Records in America by the legendary Seymour Stein – includes such recently released singles as "Let The Sun Come In" and the beautiful closing track, "I Think About You Daily," the latter featuring composer Jonny Greenwood (Radiohead, The Smile), who provides the string arrangement and conducted the 12 Ensemble for the recording.
The Pretenders Setlist (via setlist.fm)
Losing My Sense of Taste
A Love
Turf Accountant Daddy
The Adultress
Downtown (Akron)
The Buzz (Dedicated to Johnny Thunders)
Domestic Silence
Time the Avenger
Biker
Boots of Chinese Plastic
Don't Cut Your Hair
Gotta Wait
You Can't Hurt a Fool
Tequila
Thumbelina
Let the Sun Come In
Junkie Walk
Encore:
I Go to Sleep (The Kinks cover)
Precious
Tattooed Love Boys