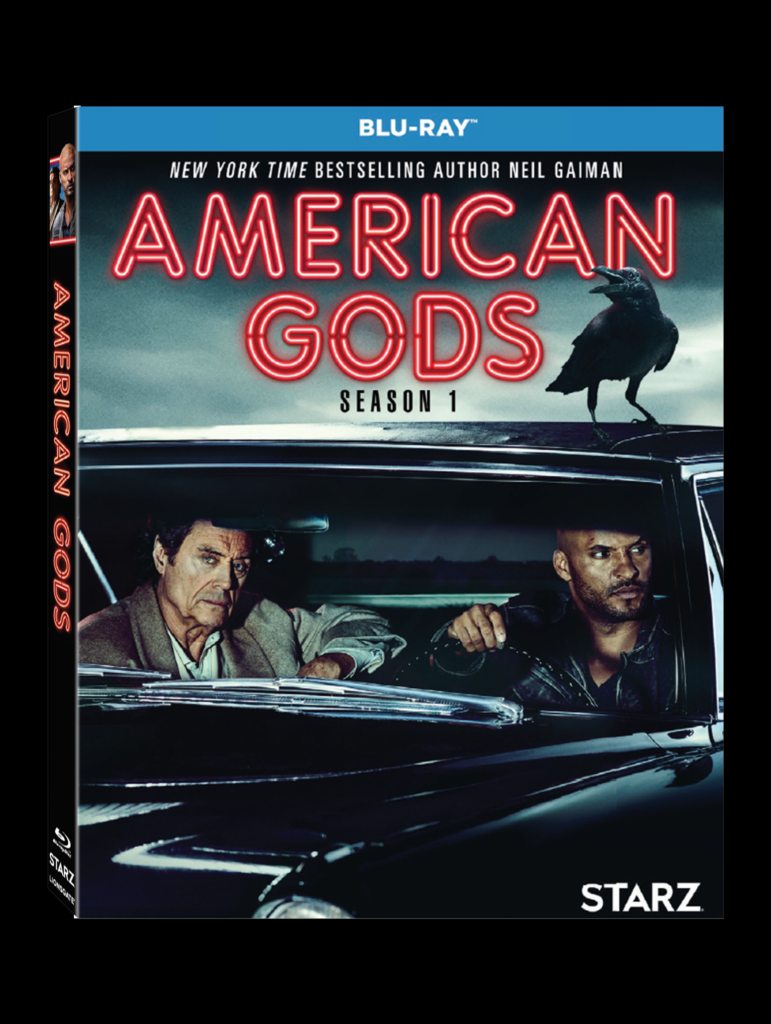 When Shadow Moon is released from prison, he meets the mysterious Mr. Wednesday and a storm begins to brew. Little does Shadow know, this storm will change the course of his entire life. Left adrift by the recent, tragic death of his wife, and suddenly hired as Mr. Wednesday's bodyguard, Shadow finds himself in the center of a world that he struggles to understand. It's a hidden world where magic is real, where the Old Gods fear both irrelevance and the growing power of the New Gods, like Technology and Media. Mr. Wednesday seeks to build a coalition of Old Gods to defend their existence in this new America, and reclaim some of the influence that they've lost. As Shadow travels across the country with Mr. Wednesday, he struggles to accept this new reality, and his place in it.
I was not one of the people who read the American Gods novel by Neil Gaiman before watching the show, but knowing Gaiman's style, I went into the show expecting strange and unusual mixed with a certain amount of imaginative beauty. Other Gaiman works you may be familiar with include Mirrormask, Stardust, and Coraline. He has the ability to create worlds like nothing you have ever seen and American Gods is no exception.
Ian McShane is the show stealer for me as Mr. Wednesday, a con man who appears to be upbeat and empathetic, which almost feels like a front for a deeper, darker side he has hidden. It is being around Mr. Wednesday that seems to create a world of strange for Shadow Moon (Ricky Wittle), including strange happenings with his deceased wife Laura (Emily Browning).
The various appearances by Gillian Anderson as Media are a welcome and appreciated addition, and possibly the most Gaiman feeling moments for me.
Before starting the series, prepare yourself for some extreme violence but also expect moments of mesmerizing beauty. I cannot say American Gods is for everyone, but I do think everyone should at least give it a chance.
I don't want to spoil anything about the show for anyone but, should you be inclined to read up on it more first, you can check out The Popbreak's own Chris Diggins' reviews of each episode here
Bonus Features include:
BLU-RAY / DVD SPECIAL FEATURES
"The Road to 'American Gods'" Documentary
"Title Gods" Featurette
"'American Gods' Origins" Featurette
"Old Gods" Featurette
"New Gods" Featurette
"What Is 'American Gods?'" Featurette
"Book vs. Show" Featurette
God Squad Video Documentary
Explore the Crocodile Bar in 360 Degrees with Commentary by Cast and Crew
Audio Commentary with Cast and Crew on the Premiere and Finale Episodes
o   Episode 101 with Creators-Writers Bryan Fuller and Michael Green and Director David Slade
o   Episode 101 with Actors Ian McShane and Ricky Whittle
o   Episode 108 God Squad Video with Actors Ricky Whittle, Emily Browning, Yetide Badaki, Bruce Langley, and Orlando Jones
American Gods is now available on Bluray, DVD and Digital HD from Lionsgate