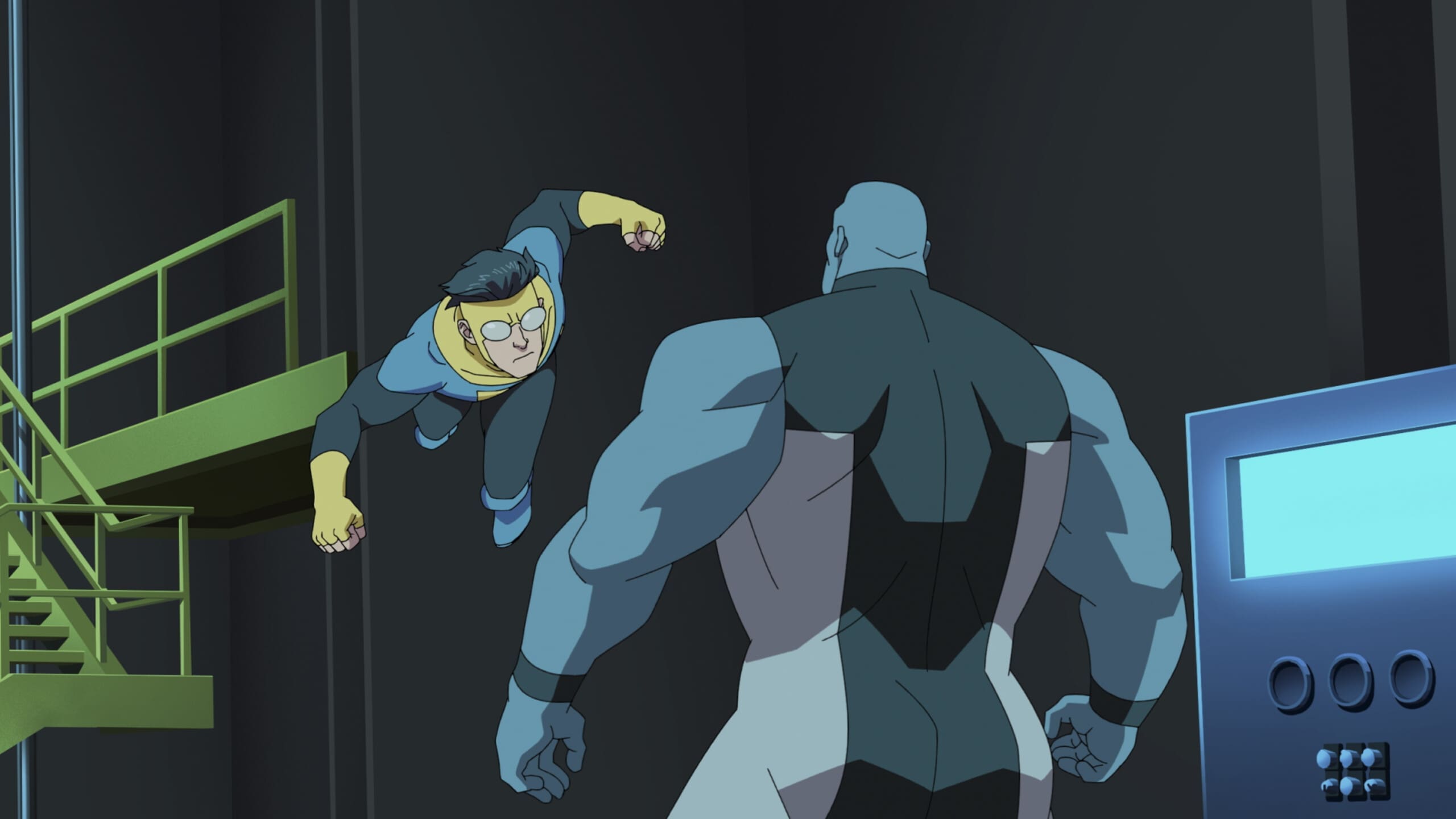 The first season of Prime Video's Invincible (from Robert Kirkman, creator of The Walking Dead) introduced viewers to a realistic and relatable world of superheroes; far less cynical than that of their own adaptation of Garth Ennis' The Boys. This is not to say that it was Saturday morning fare, as it still contained teen angst, global politics, galactic conspiracies, and sometimes shocking graphic content.
The opening episode sees the teenage Mark Grayson/Invincible (Steven Yeun of The Walking Dead) adjusting to the revelation that his father, Omni-Man (J.K. Simmons) is the advanced scout for the totalitarian alien Viltrumite empire and willing to murder the heck out of all humanity to facilitate their invasion after being their version of Superman for decades. He also had to physically heal from getting the crap kicked out of him for defying him. Mark floats around, out of sight and in a daze, helping out where he can but avoiding any superhuman combat out of trauma. With some media pundits prophesizing the decline of streaming services and the cost-cutting on some being a correlation, Prime seems to have confidence in Invincible as they license yours truly's favorite Radiohead classic for this sequence.
Meanwhile, in an alternate reality, Mark joined his father in subjugating the human race and coldly dispatches any resistance, including former friends like Atom Eve (Gillian Jacobs, Community). One of the resistors, a man who can open dimensional portals, escapes that world and enlists the help of the ogre-like evil geniuses, The Mauler Twins (voiceover king Kevin Michael Richardson), to help him defeat the Viltrumites… at any cost.
The main reality's other heroes aren't without their own trials; Guardians of the Globe (most of which were slaughtered by Omni-Man last season) consists of the inexperienced former members of Teen Team with veteran powerhouses Black Samson (Khary Payton, Teen Titans Go! and, yes, The Walking Dead) and The Immortal (Ross Marquand of… just guess) as guidance. Brash slacker, Rex Splode (Funny or Die mainstay Jason Mantzoukas) has to grow up quick as he's challenged by SNL alum Jay Pharoh's new hero Bulletproof. Former leader, Rudy Conners, is no longer deformed now that he's cloned himself into a healthy body, but he's no longer working by remote control robots and has to deal with the real threat of physical danger.
All in all, episode one sets up a new arc with Mark/Invincible dealing with the teenage superhero trifecta: managing a personal life with a no-nonsense girlfriend and grieving mother, getting over his trauma to return to heroism, and the threat of the over-arching mega-plot looming the whole time. With A-level source material, a voice cast undreamed of since Justice League Unlimited, and a strong push by Prime, there's a lot of promise for this and future seasons.
Invincible Season 2 is now streaming on Prime Video.