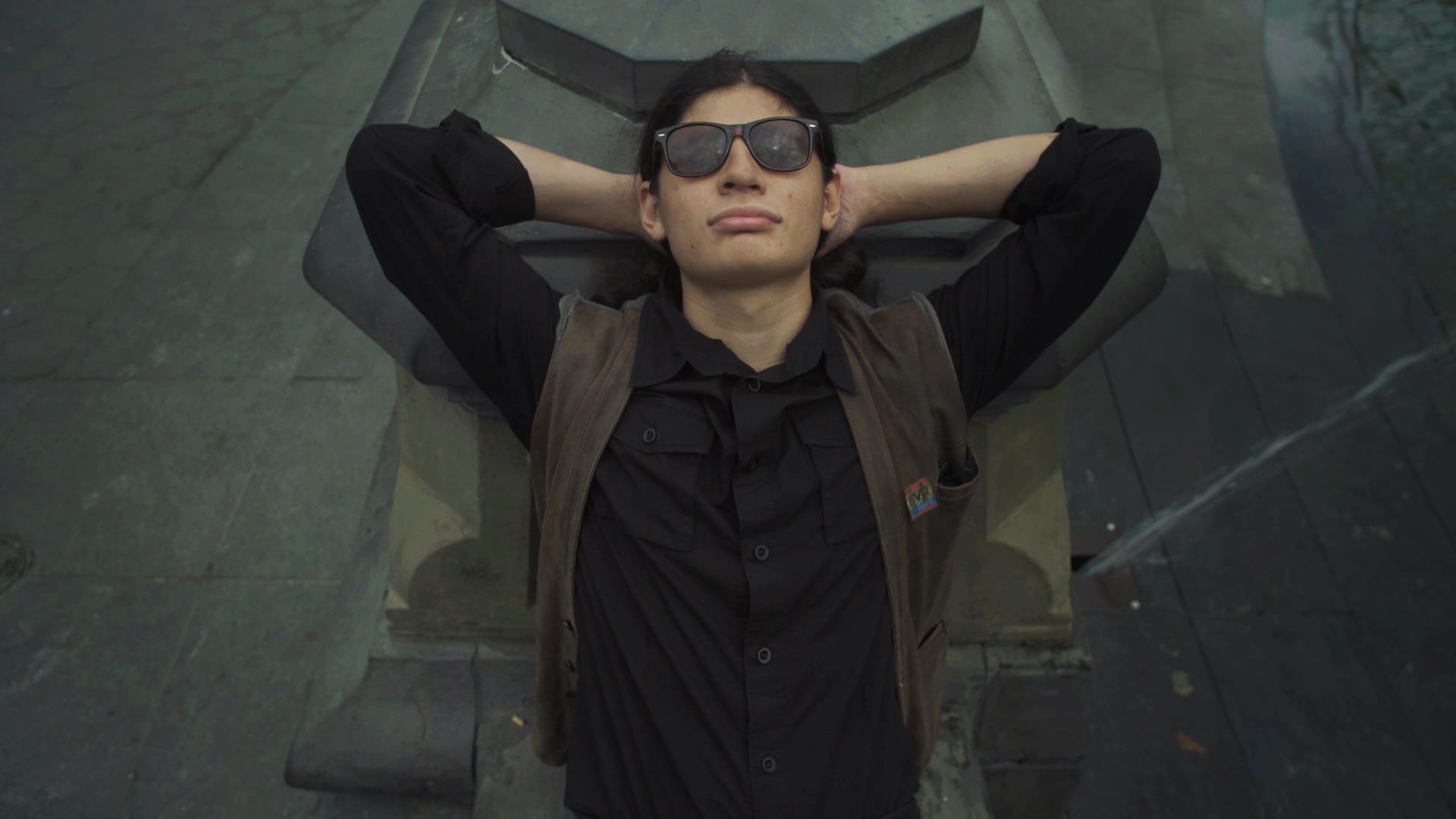 With true crime more popular than ever, the ethics of consuming content that makes entertainment out of real-life trauma is a major topic in the cultural zeitgeist. In part, that's what directors Jennifer Tiexiera and Camilla Hall's new documentary, Subject, explores. The first interviewee we meet is Margie Ratliff, who many will likely recognize as one of the young, adopted daughters interviewed in the popular (thanks to Netflix) 2004 docuseries, The Staircase. "I can't describe how painful it is to relive my mom's death over and over again," she says, a few seconds later bursting into tears as she gazes up at a billboard for HBO's The Staircase, a star-studded, fictionalized account of her mother, Kathleen Peterson's, death.
Even if that were the film's only scene, it would leave even the most hardcore true crime fan shaken. But Subject goes much deeper into the ethics of documentary filmmaking, questioning not only what obligation the audience has to the genre's subjects, but the directors and the filmmaking industry itself. Thom Powers, a programmer for the Toronto International Film Festival suggests, "We talk about this being a Golden Age of documentary, but in a way, it's the Corporate Age." Indeed, as the bevy of producers, filmmakers and critics attest in the film's opening scenes and throughout, documentaries are more popular and profitable than they've ever been. So, Tiexiera and Hall brilliantly explore the genre's ethical issues by examining how the subjects of many popular documentaries have been affected by their respective films.
However, before Subject dives into those stories, it spends so much of its first act—and perhaps even the bulk of its runtime—exploring the documentary genre as a whole that it can sometimes feel like an information onslaught. Editor Lauren Saffa so rapidly cycles through interviews, news segments/articles and clips from dozens of popular documentaries and composers Jonathan Kirkscey and Rafaël Leloup's music is so lively, that the film's pacing often feels relentless. For what it's worth, catching up with people like Mukunda Angulo (one of the creative and isolated children shown in 2015's The Wolfpack) or Ahmed Hassan (star and frequent cinematographer of 2013's Oscar-nominated account of the 2011 Egyptian revolution, The Square) will likely be a major draw for documentary fans and they may become frustrated waiting for the film to slow down and dig into those stories. Still, when Subject finally does, it's undeniably engrossing and arguably at its most effective.
One of the film's richest sections comes thanks to its oldest featured documentary, 1994's Hoop Dreams. As impact producer Sonya Childress notes, though black filmmakers in particular were excited about the film when it was released, that relationship has changed as discussions of privilege and bias have become more prominent. What does it mean for white filmmakers with resources to come into a community not their own and potentially profit off that community while their subjects with less resources don't?
That discussion inevitably turns to the question of whether documentary subjects should be financially compensated. Some filmmakers are staunchly against it, arguing that doing so would compromise the film's integrity. However, Arthur Agee, one of Hoop Dreams' stars, argues that that reasoning is too "easy", saying, "You should walk in these people's shoes. They're giving you their time, you don't think that's worth something?" Indeed, it seems the Hoop Dreams team agreed since, as executive producer Gordon Quinn explains, once the filmmakers realized it would be a hit, they cut anyone who had a speaking role in the film into the profits.
It's a remarkable reveal, not just because it leads Agee to explain that it ensured he received "life-changing" money from his participation in the film, but because it reveals that Quinn wasn't just a disinterested talking head this whole time, but someone intimately involved with one of the main films discussed. Still, that reveal also unintentionally highlights that despite how often the subjects talk about or criticize their film's directors, they're never interviewed. As we eventually learn, that was a conscious decision by Tiexiera and Hall. Filmmaker Kirsten Johnson explains that choice for them, saying in one of her interview segments that despite her initial surprise, she eventually came to see their choice as allowing the subjects to talk about the aftermath of the films that featured them—something the directors fundamentally can't understand.
On one hand, it's good that Tiexiera and Hall—even obliquely—address that choice, as the featured film's directors' absence becomes more glaring as the film goes on. However, having another filmmaker explain it for them also feels facile, maybe even like a bit of a copout. After all, there are moments, like when we hear that Capturing the Friedmans' Jesse Friedman's relationship with director Anthony Jarecki eventually soured or when Ratliff talks about how she was forced to go on camera after a devastating break up that we yearn to hear the filmmakers take accountability for their choices. Still, as Friedman himself notes, there's a desire with documentaries to provide positive resolution and as his wife Lisabeth argues, documentaries are, "fixed in time," while a life isn't. It's hard to argue with that.
Subject is now playing in select theaters in NY and Los Angeles.